Links, thoughts and observations...



---
Monday, February 20, 2012
Bell Aquaculture & Indiana Soybean Alliance Jointly Announce 'Future of Fish' Partners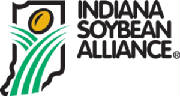 Albany & Indianapolis, IN [released 1/25/12] - Bell Aquaculture, a pioneer in sustainable fish farming operations, teamed with Indiana Soybean Alliance, Virginia Cobia Farms, University of Wisconsin-Milwaukee's School of Freshwater Sciences and The Conservation Fund's Freshwater Institute to present the 'Future of Fish' at Bell Aquaculture's operations in Albany and Redkey, Indiana. The announcement is made jointly by Norman McCowan, President of Bell Aquaculture, and Shelia Lingle, Director of Aquaculture for Indiana Soybean Alliance.
According to McCowan: "We are simply thrilled to be partnering with the Indiana Soybean Alliance, Virginia Cobia Farms and The Conservation Fund's Freshwater Institute to advance the knowledge of best practices in the Aquaculture Industry in the U.S. Our first event was January 11th here in Redkey and Albany. We look forward to hosting similar events in the near future."
Further, says Lingle: "As our country, and world, seeks sustainable, quality food options, Indiana Soybean Alliance is very pleased to be supporting this effort to provide healthy, great-tasting and ecologically responsible fish options for consumers. We've been working closely with Bell Aquaculture since its inception in 2005 to develop more sustainable, soy-based feed options for the aquaculture industry."
The 'Future of Fish' on January 11th included tours of Bell Aquaculture's production and processing facilities, followed by luncheon presentations from Fred Binkowski, Senior Scientist, School of Freshwater Sciences University of Wisconsin-Milwaukee; Steven T. Summerfelt, Ph.D, P.E., Director of Aquaculture Systems Research, The Conservation Fund's Freshwater Institute; Dr. Espen Staubo, President & CEO of Low Salinity, Inc., and Virginia Cobia Farms; and Steve Hart, Ph.D., Executive Director of the Soy Aquaculture Alliance.
The luncheon was prepared by chefs from The Chef's Academy, Indianapolis. Entrees featured breaded Bell Perch and Virginia Farms Cobia and Pompano.


Link to the PR Web Newswire
1:28 pm mst
Denver's Absolutely PR Provides Yearend Review of 2011 Client Milestones & Key Media Placements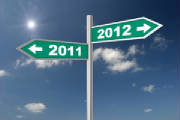 Lakewood, CO [released 12/31/11] - Metro Denver-based Absolutely Public Relations celebrated its 12th calendar year in business in 2011 and achieved key media placement results for clients in both the traditional and social media spaces. This yearend review is shared by Absolutely PR Owner/Founder Maggie Chamberlin Holben, APR, who says, "Absolutely PR assisted Bell Aquaculture (including its new Fish Rich™ fertilizer product line); Cabela's; Cat Care Society (CCS); Colorado BioScience Association (CBSA), Colorado Institute for Drug, Device and Diagnostic Development (CID4); Fitzsimons Redevelopment Authority; Joseph Decuis Gourmet Restaurant, Farm, Emporium, Culinarium and Inn; Medivance, Inc.; Dr. Martha Lucas/Cosmetic Acupuncture Seminars; and Holben Building Corporation in 2011."

Absolutely PR offers PublicRelationsNewsroom.com, Expert411.com and DenverPRNewsroom.com to help clients achieve media relations success. The company also maintains News Feed Blogs to turn up the volume on client messaging in the social media blog space.

Link to the PR Web newswire
1:25 pm mst
Fitzsimons Redevelopment Authority Announces Second Phase of Strategic Refocus With $8 Million Expansion to Bioscience Park Center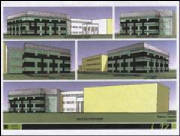 Aurora, CO [released 12/12/11] - In furtherance of its renewed commitment to support the growth of early-stage Colorado bioscience companies, especially those developing technologies from Colorado's research institutions, Fitzsimons Redevelopment Authority (FRA) is expanding its Bioscience Park Center building (BPC) with an $8 million, 37,000-square-foot accelerator facility, increasing the BPC in excess of 50 percent. The announcement is made by Denise Brown, FRA Interim Executive Director, who says, "The new accelerator space will be leased to companies in the modest growth stage. We have a number of companies in the BPC incubator ready to make this advancement in addition to interest from other companies, both in-state and out-of-state, as well."
The FRA Board of Directors has been working with FRA staff, FRA's real estate development partner Forest City Science + Technology Group, consultants and lenders for the past several months to finalize this expansion. Based on the team's recommendation, the three-story accelerator will be built to the west of the current building with a new parking lot located to the north of BPC. Ground broke in October and construction has been progressing since, with completion expected by June, as recently reported in the Aurora Sentinel,
http://www.aurorasentinel.com/email_push/news/article_95c4538e-1792-11e1-a67e-001cc4c03286.html
.


Link to the PR Web newswire


Link to the PitchEngine Social Media Release
1:21 pm mst
---